Recovery School District -
New Orleans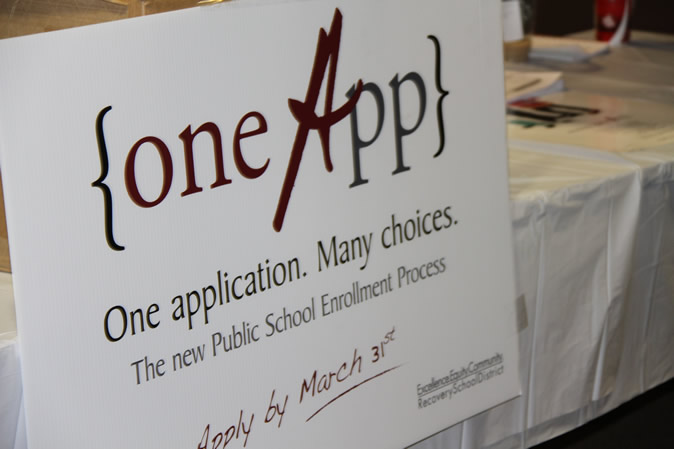 With 80 open-enrollment schools in the Recovery School District (RSD) in New Orleans, and more than 29,000 students, the need for a sophisticated, easy-to-use enrollment and selection system was undeniable. The enrollment system was decentralized and operated independently on a school by school basis, and as a result some New Orleans students were accepted to multiple schools while others found themselves on waiting lists or scrambling for alternatives.
Under the leadership of Recovery School District Superintendent John White, the Walton Family Foundation worked with partners like the Institute for Innovation in Public School Choice to support the design of a central enrollment system that ensured each and every RSD student had equitable access to their school of choice.
The new system, named 'One App,' reviews applications for traditional district-run and open enrollment charter schools all at once, replacing the previous decentralized system. Once designed, the Walton Family Foundation backed the efforts of the Urban League of Greater New Orleans to raise awareness of the new system through parent workshops, neighborhood canvassing, information at the RSD Parent Centers and advertising. The Urban League's annual Schools Expo introduced thousands of parents and families to a full landscape of school options while also allowing them to select schools using 'One App' right on the spot. Deemed a success in its first year, 'One App' allowed 84 percent of entering kindergarten and rising ninth grade students to be placed in one of their first three choices ranked on their application, with 76 percent placed in their top choice school.
As districts, cities and states create technology to accommodate the expanding number of publicly-funded educational choices for parents, these investments will continue. A similar project was implemented in Denver Public Schools.